2017 Suwanee Wine Fest – Sponsors
2018 Suwanee Wine Fest – Sponsors TBA
We create unique, customized partnerships, branding opportunities and promotions for our sponsors to meet their individual marketing goals and get the very most our of our event. We welcome the opportunity to show how our Festival can deliver for your organization.
Click here to find out more information and view our sponsorship deck.
Call 678.482.2270 for more information
✻

Media Sponsor
Suwanee Magazine is a family, community and lifestyle magazine designed to keep pace and flow with the active Suwanee lifestyle. Every issue connects readers to the people, businesses and events that make Suwanee unique. As new businesses emerge, new trends develop and new leaders move to the community forefront, Suwanee Magazine covers it all! http://suwaneemagazine.com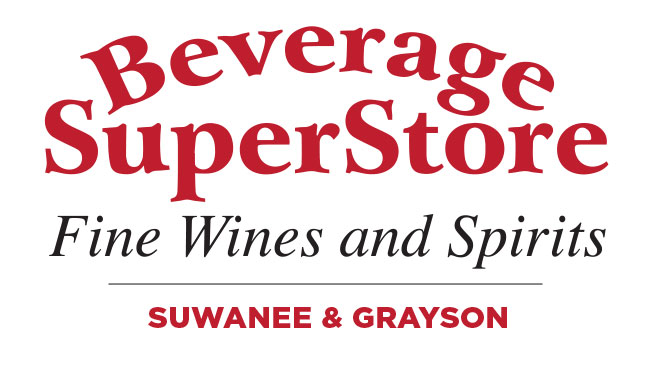 Beverage Sponsor
All wines for the 2017 Suwanee Wine Fest are hand selected by the wine experts at Beverage SuperStore and can be purchased at either their Suwanee or Grayson location. Voted Best of Gwinnett, Beverage SuperStore's friendly and knowledgeable staff is always willing to help you with your sections, along with having the BEST prices in town, and they offer volume discounts! Come in and shop with the BEST! http://beveragesuperstore.com

Experience Sponsor
Over the past 25 years, the Dimensional Design team has worked hard to create products that are dynamic in design, yet highly functional and buildable. From custom exhibits to high volume production runs, their team of Industrial and Graphic Designers create brand-focused designs and take them from the creative brief through design, fabrication and implementation.
Their designers and craftsmen bring experience from such diverse industries as home products manufacturers, medical, defense, hospitality, and professional sports – just to name a few – to give their clients access to a broad range of marketing understanding. Dimensional Design works nationwide using their own team for installations. http://dimensionaldesign.net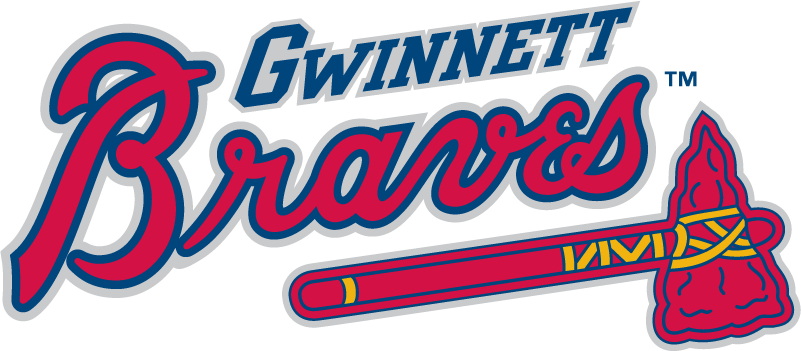 Sponsor
The Gwinnett Braves are a professional minor league baseball team based in Gwinnett County, Georgia, within the Atlanta metropolitan area. The team plays in the South Division of the International League, and they are the Triple-A affiliate of the Atlanta Braves. They are located 35 miles northeast of their parent club's stadium, SunTrust Park in unincorporated Cobb County—the second-shortest distance between a Triple-A team and its major league parent.
http://gwinnettbraves.com

Sponsor
Big Peach Running Co. is a locally owned and operated retailer serving the needs of metropolitan Atlanta's ever-growing community of runners and walkers. It is for everyone interested in a pedestrian-active lifestyle. We promise to:
Constantly deliver exemplary customer service and unparalleled product knowledge to all of our guests.
Always provide our guests an environment that is inviting, comfortable and fun.
Continually be mindful of the privilege — and responsibility — we have to make our wonderful city a better place to live, work and play.
We carry a wide range of footwear, apparel and accessories from the leading manufacturers to meet all of your needs and wishes. Our entire staff, embraces the lifestyle we promote and ensures that every aspect of your fitness routine is properly addressed. http://bigpeachrunningco.com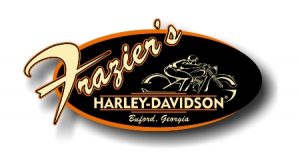 Sponsor
Frazier's was established in 1970. The business began in a small barn with a tin roof and a wood-burning stove. Customers would come from miles around to get good deals and good service from an honest hardworking family. In July 1992, the Fraziers made a trip to Milwaukee to fulfill a lifelong dream of being an authorized Harley-Davidson® dealer. Ever since that day, we have tried to maintain the type of family values and dedication that brought us to this point.
http://www.fraziersharleydavidson.com/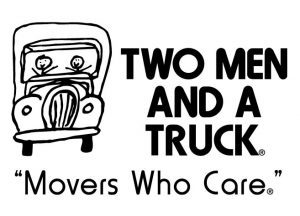 Sponsor
TWO MEN AND A TRUCK® started in the early 1980s as a way for two brothers to make extra money while they were in high school. Now, 30 years later, the company has grown to more than 350 locations worldwide.
Brothers Brig Sorber and Jon Sorber started moving people in the Lansing area using an old pickup truck. They had their mom, Mary Ellen Sheets, develop a logo to put in a weekly community newspaper. That stick-men logo still rests on every truck, sign and advertisement. https://twomenandatruck.com/


Sponsor
Award-winning GOVINO is comprised of a flexible, SHATTERPROOF BPA/BPS-free polymer, which properly showcases all types of wines, beers, and spirits. It's the perfect solution for wineries, hotels, resorts, restaurants, breweries, and events and festivals where breakable glass is a liability.
To learn more about customizing GOVINO with your brand, visit GOVINO DESIGN STUDIO.
https://govinodesignstudio.com/pages/hospitality-wholesale

Sponsor
Suwanee is now home to the newest collection of luxury apartments – Overlook at Huntcrest – just minutes from the Mall of Georgia and Sugarloaf Mills. Select from one, two or three-bedroom floor plans where no detail is overlooked. Enjoy luxurious touches throughout including designer kitchens with granite countertops and tile backsplash and spa-inspired bathrooms with soaking tubs. The lavish amenities extend beyond your home with a saltwater pool and oversized tanning ledge, a fully equipped fitness facility and a sleek coffee lounge – all with high speed Wi-Fi to keep you connected. Pets are just as spoiled as our residents with a designated dog park and washing station. Reserve your space at Overlook at Huntcrest today and change your perspective on luxury apartment living!
http://overlookathuntcrest.com