Attention Wine Lovers: 7 Must Try Wines from Suwanee Wine Fest 2017
---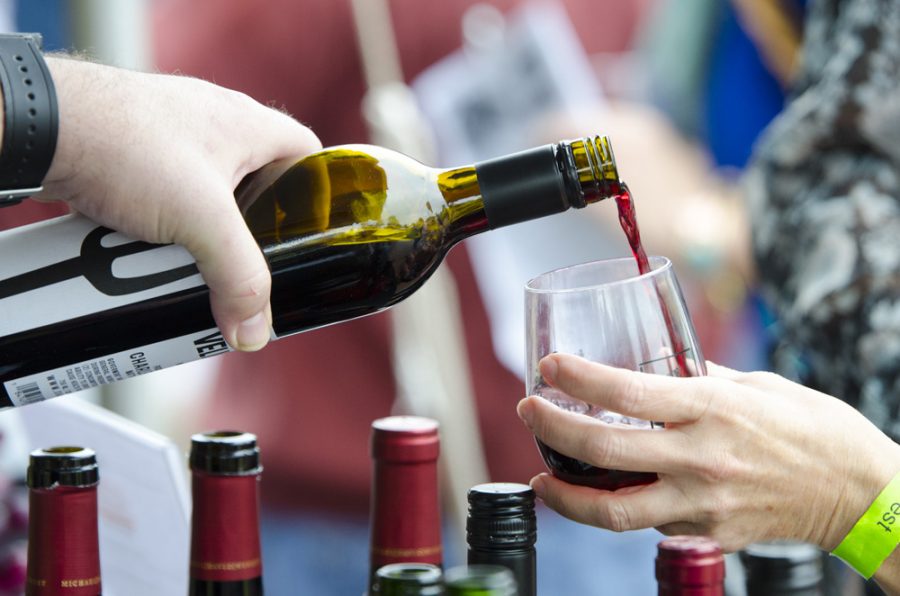 What do you have planned for November 4th? We are going to be at the Suwanee Wine Fest in Town Center Park! The wine experts at Beverage SuperStore are working hard to create an incredible wine list with some  of the most popular wines from last year and some that we are sure will become your new favorites. What new wines you ask? Well, let's introduce you to a few of them, just to wet your whistle a bit…

The Luigi Righetti Winery's "SOL" This wine is an awesome Italian red. 60% Corvina, 10% Cabernet Sauvignon, 10% Merlot, 10% Pondinella, and 10% Shiraz. As soon as you pour the dark garnet red wine into your glass you are greeted with intense dark fruit aromas. The first sip leaves you tasting layers of big fruit giving way to each other, followed by a hint of vanilla on the earthy finish.
Nothing Gold Can Stay Back to California for Tank Garage Winery's Chardonnay. The nose is full of citrus and vanilla. On the palate, oak and butter notes give way to pineapple, pear, honeysuckle, and custard flavors. All ending in a crisp, refreshing finish.
2011 Aluvion from Bezana Winery in Chile 53% Cabernet Sauvignon, 24% Syrah, 15% Petit Verdot, and 10% Carmenere brings this big boy red to life. Big red and dark fruit flavors intertwine around the nice tannic structure and balanced acidity leading to a lingering finish that is amazing. This is one of my favorite wines I have tried in the last couple of years.

Chablis – Domaine Long Depaquit From Albert Bichot Winery in France, this classic Chablis is crisp and refreshing. A beautiful floral nose gives way to subtle notes of fruit, almond, and a pleasant minerality.
2013 Reserve Cabernet Sauvignon From Promemio Winery in Mendoza, Argentina, this wine is a great value. This great little Cabernet pours nice ruby red. The nose is big, full of fruit with layers of pepper and maybe paprika behind it. On the palate, there are lots of big fruit and hints of vanilla with wonderful tannins.
A full and lingering finish makes this a major winner.
Paraduxx Red Blend This bold Napa Valley wine is a blend of 65% Cabernet Sauvignon, 30% Zinfandel, and 5% Merlot. This wine is incredibly interesting, with a nose full of aromas of cherry and strawberry. After it hits your mouth you taste dark berry fruit, black cherry, and a hint of nectarine. It has a bit of spice with well rounded tannins and a nice full finish. James Suckling rated it 93 points saying, "Extremely floral and beautiful with crushed raspberry and rose-petal aromas. Medium body, super integrated tannins and a fine texture."
California's 2014 Barrel Road Red Blend Red wine finished off in Bourbon barrels, the nose is full of cherry and molasses. This is followed by blackberry and plum flavors. The bourbon finish comes in giving us hints of toffee and caramel with a bit of sweet smoke on the finish.
These are just a few of the 150 great wines that will be available at Suwanee Wine Fest. We hope to see you there!