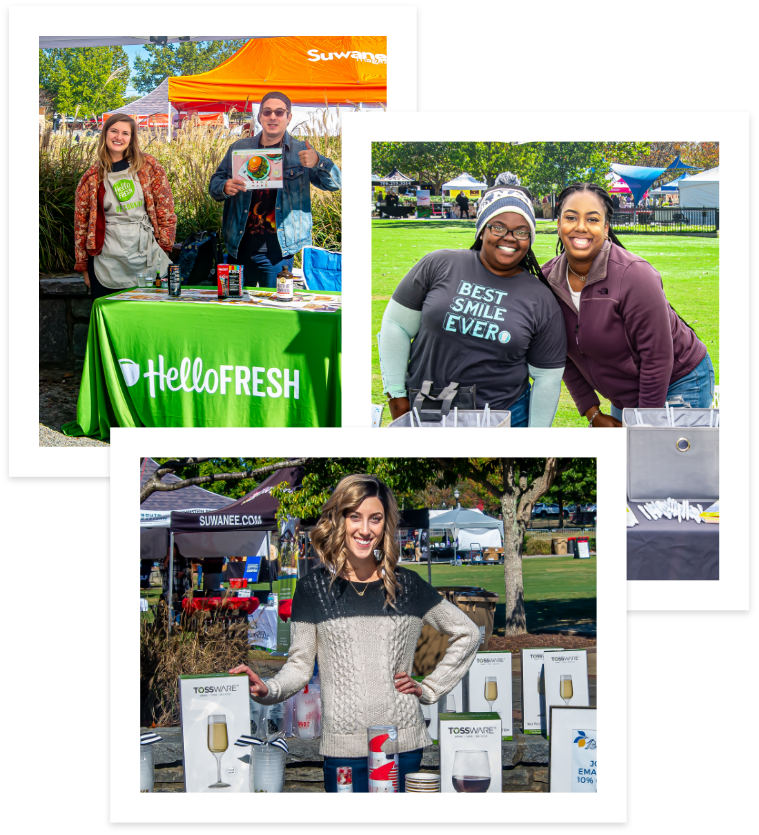 Application deadline:
October 20th, 2023
What goes better with wine than food and shopping? Suwanee Wine Fest vendors will have the opportunity to showcase and sell their business and products to 2500+ wine lovers during the wine fest in Suwanee Town Center Park. Vendors will also receive 2 General Admission entries to the event and a business listing with a logo, 50 word description and contact information in our exclusive Suwanee Wine Fest event program.
CLICK HERE TO DOWNLOAD THE 2021 SUWANEE WINEFEST VENDOR APPLICATION
Please Note: Application Submission does not guarantee a spot as a vendor. A maximum of two vendors per category will be accepted, so please apply now before your category is filled. You will be notified via email about your application status.