Why You Don't Want to Miss Out on this Year's Fest!
---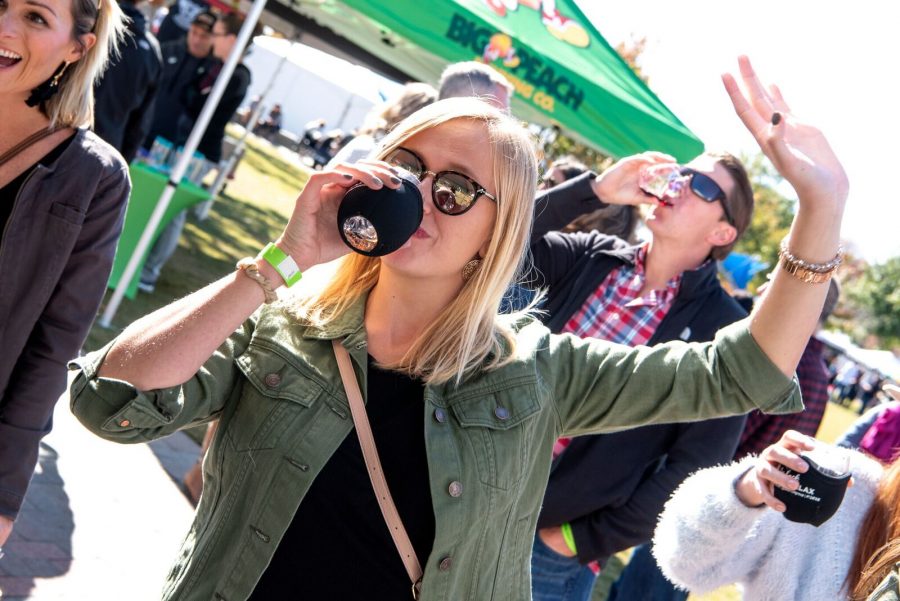 November 2nd, 2019 marks the 7th Annual Suwanee Wine Festival, brought to you by organizers of the award-winning Suwanee American Craft Beer Fest. Recognized as one of the premier wine events in the state of Georgia, the Suwanee Wine Fest gets bigger and better year after year. With unlimited samples of over 150 wines from around the globe hand-selected by the wine experts at Beverage SuperStore, this wine festival truly boasts unique and exciting selections.
We are stoked to announce that this year's festival is shaping up to be bigger and better than ever! Here are some things happening this year that you DON'T want to miss out on! 
 Shop Local Vendors, Food Trucks, & More!
 As attendees drink their way through the park, they have the opportunity to shop from local vendors and artists, taste delicious food from some of the area's most popular food trucks, participate in backyard games like giant Jenga and listen to live music from local bands.
The Georgia Wine Trail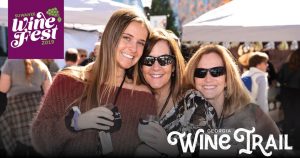 Returning to the festival for the second year, participants can visit local wineries throughout the festival to get their "passports" punched after trying exclusive wine samples brought just for pass holders! After visiting all the wineries, take your passport to the Suwanee Magazine tent for a special surprise!
Check out the list of Wineries Participating:
Sweet Acre Farms
Three Sisters Vineyards
Sharp Mountain
Kaya Vineyard & Winery
Big Door Vineyards
CeNita Winery and Tasting Room 
Five Points Berries
Chateau Elan Winery & Resort 
 The Beer Garden
Not a huge wine drinker? No problem! Spend the day sippin' on local brews in the beer garden! The fan-favorite Craft Beer and Football Tent is back for the 2019 Suwanee Wine Fest! This year the tent is sponsored by Taco Mac, Slow Pour Brewing Company and Suwanee's new hometown brewery, StillFire Brewing! Taco Mac will serve great food and pour samples of the best brews Slow Pour and StillFire have to offer. Kick back, catch the games on TV and enjoy some cold beer under the big tent. Even better, you can purchase Slow Pour and StillFire swag!
 College Football
The fall isn't only the best time for festivals, it's also the best time for football! The Suwanee Wine Fest team has made sure that there is an opportunity for the football lovers in the crowd to make their way over to the beer garden for some craft brews and catch the live college football games on TV!
The Pony League Band
When it's time to put down your wine and put on your dancing shoes, head over to the main stage where Suwanee natives, The Pony League Band, will be performing. The group is known as one of the most fun punk bands in today's generation and has a knack for distilling real-life moments into shimmering compositions stacked with a lush blend of piano and guitars, a skill they've put on display across the country. The group's notable performances include a recent concert on a moving plane for Southwest Airlines, and more recently at Red Rocks Amphitheater opening for The Fray.
The Fresh Market Experience
The Fresh Market will bring a unique, delicious experience to Wine Fest attendees. They will feature a selection of wines for tasting from their 90-point wine crates, with wine connoisseurs on hand to answer questions about each wine. The Fresh Market team has worked with experts to create a cheese pairing that is sure to leave you wanting more. Not a cheese fan? Fresh Market will also be serving delicious samples of their grilled Bratwurst and Sauerkraut!
Located right in the middle of the action in Town Center Park, the Fresh Market experience at Suwanee Wine Fest is one you don't want to miss!